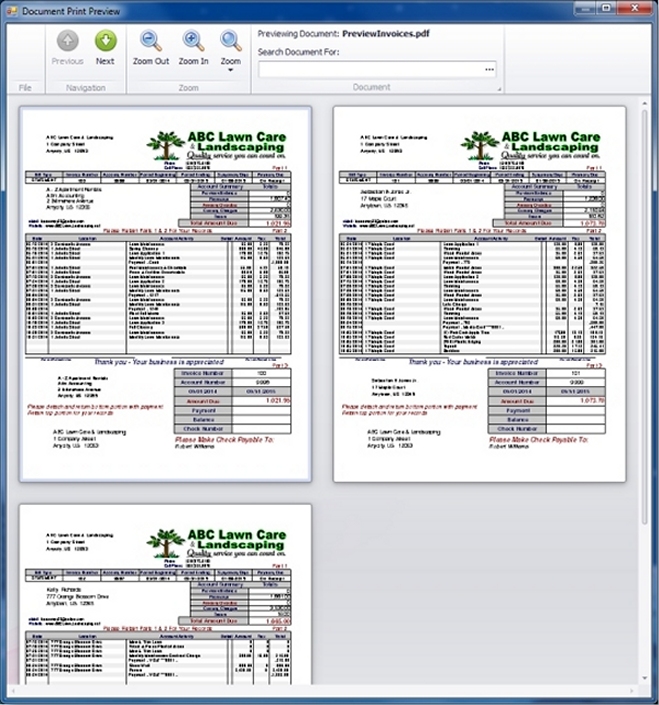 Use our simple to understand lawn care billing software to:
Enter up to 10,000 customers with 100 unique services & service prices for each customer.  For example: The "Lawn Care Service" for Mrs. Smith can be $100 while Mr. Jones price is $200 for the same "Lawn Care Service" because his lawn requires more time. 

Posting charges for services performed are automated by route or schedule.  Tracks the date the service was completed and the amount charged.

Print or email invoices for all your lawn care customers in one easy billing step.  Press the button and walk away while our software bulk emails your invoices and bulk prints them too.

Collect and enter payments received via either cash, check or credit/debit cards.
View your customers account history for all posted charges & payments.

Plus estimating, income & expense reporting, chemical application tracking & reporting, & so much more!
Billing & Invoicing Software for Lawn Care Professionals
As your lawn care service business grows, make sure you use a user-friendly computer software to manage your clients/customers.
Bill for Your Lawn Care Services
Track the services you provide your customers and the costs associated with each service easily. With our lawn care business software, you can filter your customers by service, service charge, whether or not a service is taxable, and/or by how many man hours it takes to perform a service.
Build your brand and get your logo out there. Whether you use your current logo or create a new logo with our pre-designed logos, create a recognizable brand for your unique business.
You can change the colors on your billing invoice to match your current company branding to keep things simple.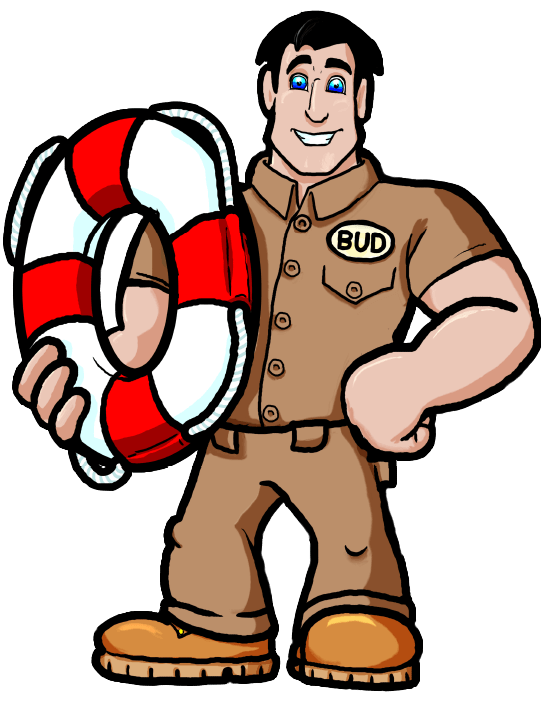 30 Days of FREE Silver Support
As you are getting to know your new software, we are here to help! In the first 30 days after your purchase, you can contact our support team anytime to get help with any questions you have. We're excited to work with you!
Software That's Made to Be Simple
Our easy-to-use lawn care billing software makes managing your lawn or landscaping business fast, simple, and effective.
Run Your Lawn Care Business More Efficiently
Running your lawn, landscaping, irrigation, hardscaping, or outdoor maintenance business has never been so easy! With our unique GroundsKeeper Pro lawn care billing software, you can save more time, turn more profit, and reach your business goals.